Hi,
I tried using SLCAN adapter to check UAVCAN messages which is getting broadcast-ed from my pixhawk Board. I have created a new CAN message with a datatype Id 760(since this number was not used by any)
Once I power on my board, I am facing this in GUI tool: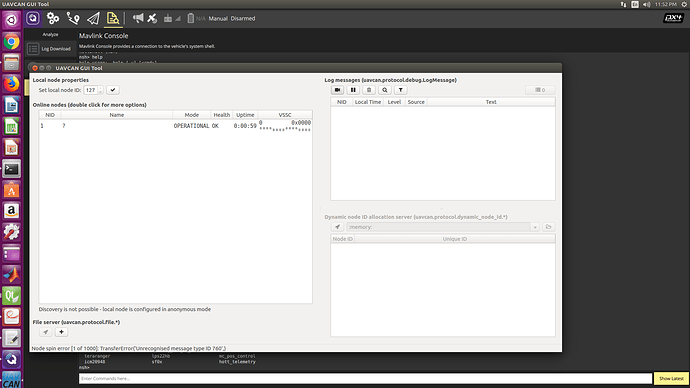 Its showing "unrecognized message type id 760" . I have not specified any node Id to this! Then when I initiate the command "uavcan start" in QGroundControl(this would start my broadcasting of messages) , I get this: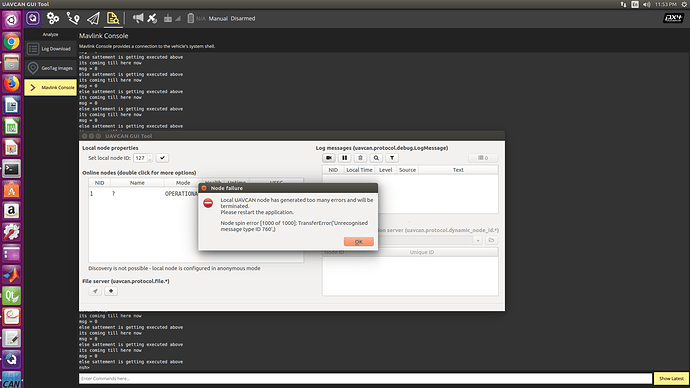 The node spin error increase from 1 to 1000 then it throws up error. I am not able to find what I am missing here. I looked into forums. This error was new!
It would be great if someone could help me.
Board: Pixhawk
SlCAN: Babel
Thank you
Thanks and regards
Niranjan