Dear All,
I'm designing a CAN HUB for UAV CAN. (Some thing similar to DJI CAN HUB like follow, Link >> http://www.helipal.com/dji-can-hub.html)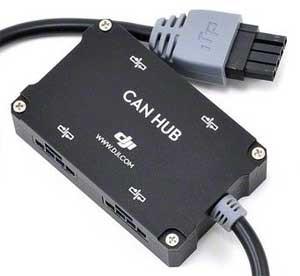 My purpose is connecting many devices via CAN BUS. This is the initial circuit schematic diagram. I hope to connect 8 CAN devices to the same HUB. Can you see any problem with this design ? As well as 5V power input to HUB will give from outside.

Please give me your recommendations and ideas for this. Do you have any schematic or hardware design for this ?
Regards,
Peter.