Hello. I use Libcanard with STM32F4. And I compiled my own custom message. GUI looks it fine.
I have no troubles when I send messages less than 7 bytes, but when I try to send more bytes per 1 message, bus monitor print this: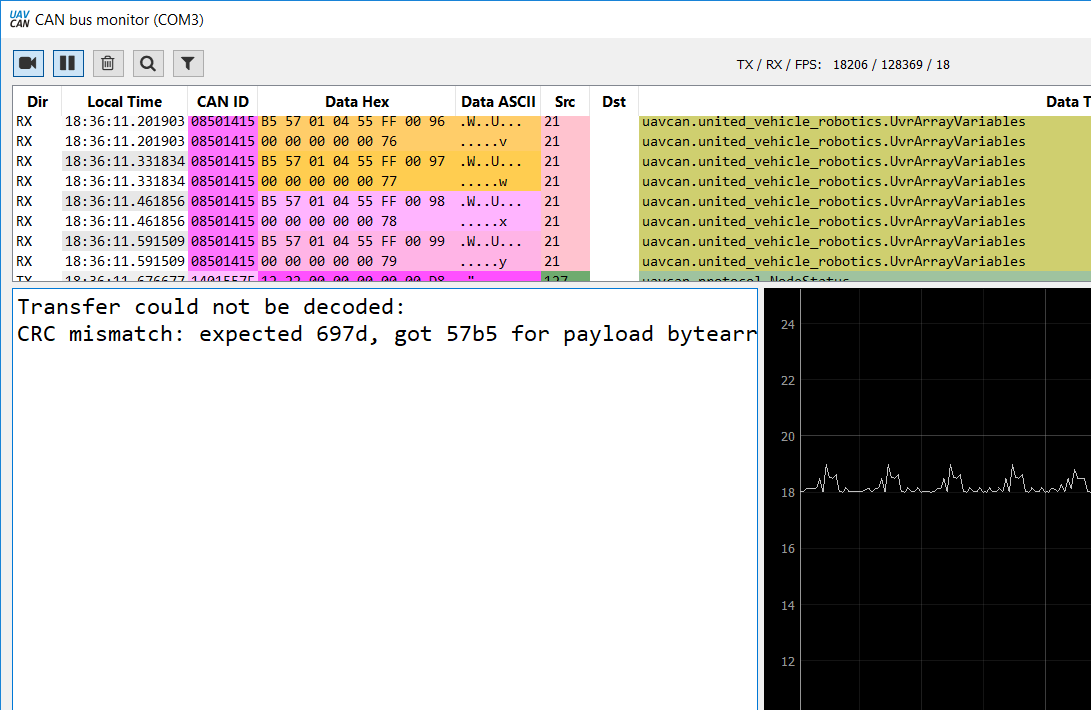 "CRC mismatch: expected 697d, got 57b5…"
In canard core I see that crc calculated using 'signature'-field (if size > 7 bytes). It seems, that calculated signature (through dsdl) is wrong. How can I calculate it correct (manually)?? So GUI tool still send errors.
Thanks